Four Train Inspection Monorail (TIM) robots have been successfully installed in the LHC and are ready to perform radiation protection surveys, environmental measurements and inspections on command.
Due to a break in the rail continuity in S81 and S12, at least 3 TIMs are required for full LHC coverage, and a fourth has been added to ensure a complete RP survey can be completed in less than two hours.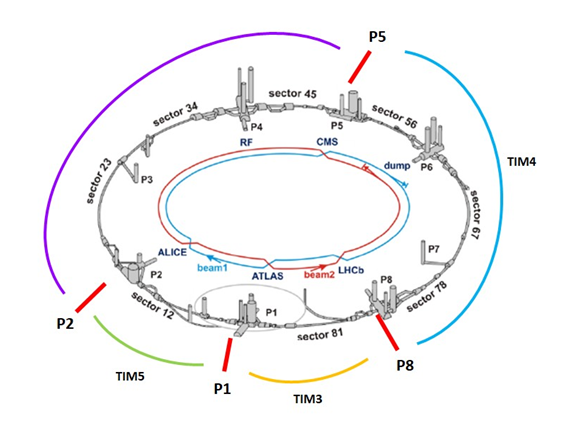 Each of the TIMs has a robotic wagon equipped with a robotic arm and RP sensor. This arm deploys the sensor at the height of the beam line and can collect the RP measurements needed to build up a full survey and ensure the area is safe before allowing people to access. This is a critical role that has been performed in the past by RP personnel and in some sectors with a TIM. Having the ability to do such a survey only with the robots will save personnel dose.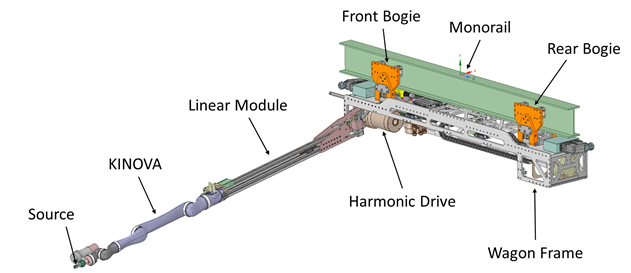 For this, and other interventions using TIM, a new robotic wagon has been custom designed and developed at CERN. The wagon holds a commercial arm connected to a custom three joint arm to extend the workspace, giving the final configuration of 9 degrees of freedom (DOF) manipulator that can reach over and under the beamline, with a maximum payload of 1.3 kg at full extension.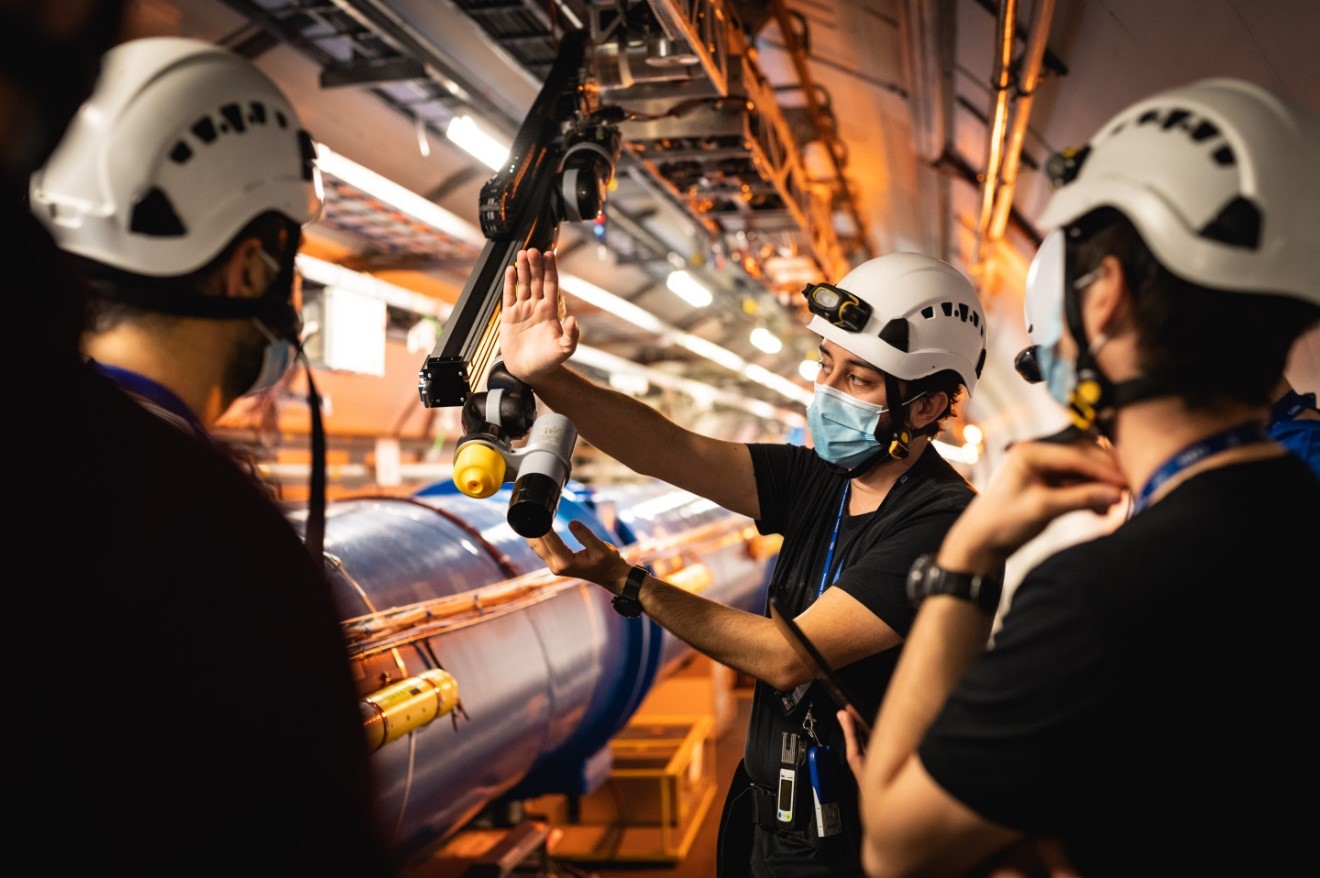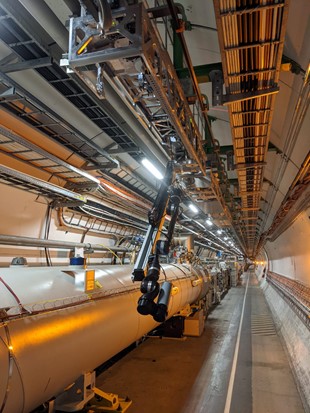 During LS2 the BE-CEM-MRO team has been busy upgrading the hardware and software of the TIMs and building new wagons. This has involved large upgrades to the CERN Robotic Framework (CRF) and the CERN Robotic GUI and human machine interface. Common to all CERN robot systems, the CERNTAURO framework allows for the easy combination and control of different software and hardware modules. The work completed in LS2 has further modularized the ability of interventions to be setup and executed via mission managers, streamlines communication messages and control algorithms.
The TIM can complete the RP mission autonomously, however an operator could remotely supervise the system from the CCC. The TIMs have multiple onboard cameras, and laser scanners on either end to detect obstacles to ensure safety of the robot and surrounding environment. The arm automatically retracts and deploys when passing through sector and ventilation doors, and the velocity is adjusted to compensate for different rail parameters, for instance when passing doors, chicanes, and when handling parts of the tunnel that may be slightly up or downhill. TIM knows its position in the LHC based on odometry as well as from location updates from DCUM barcodes located approximately every 100m on the rail.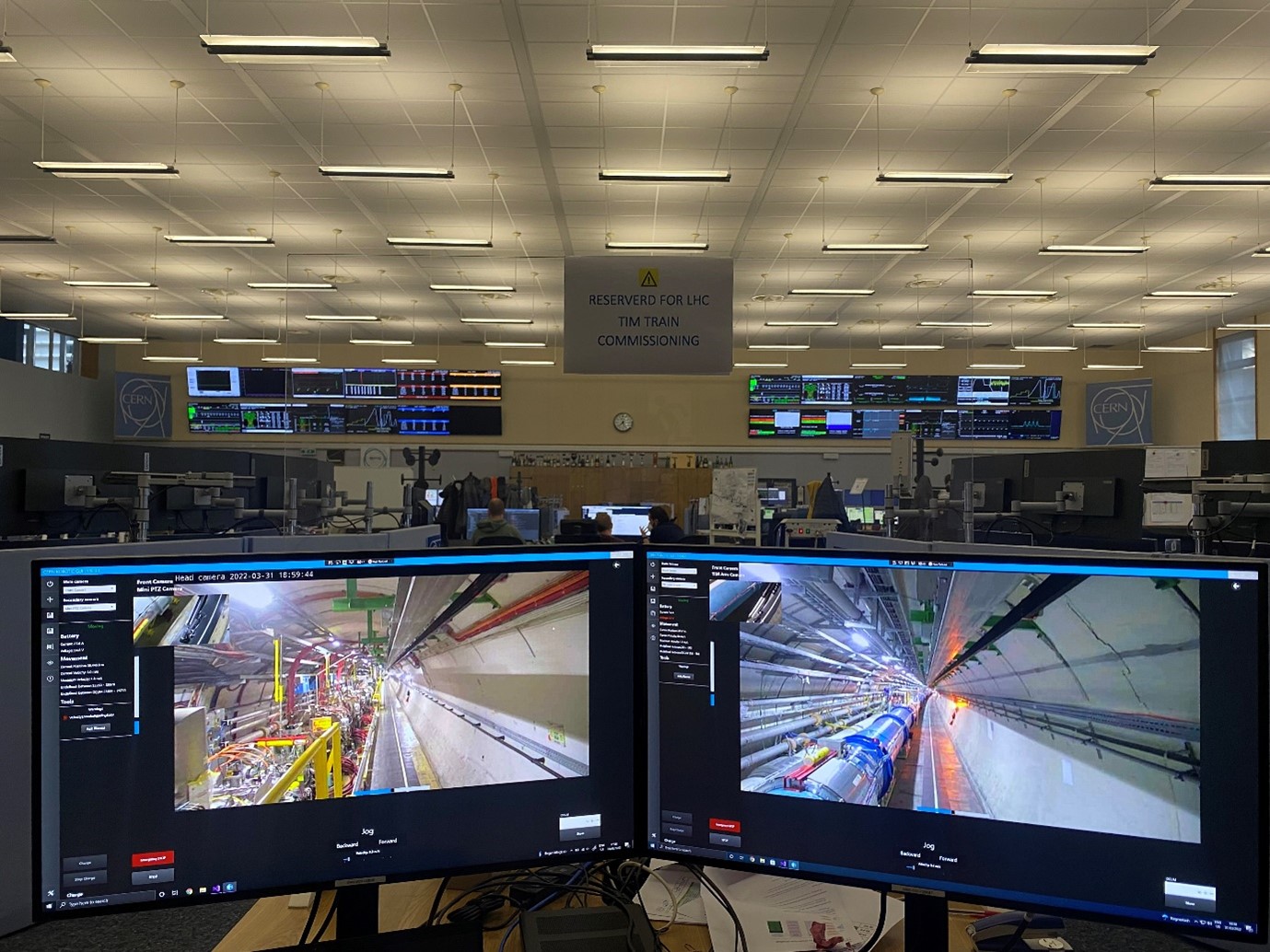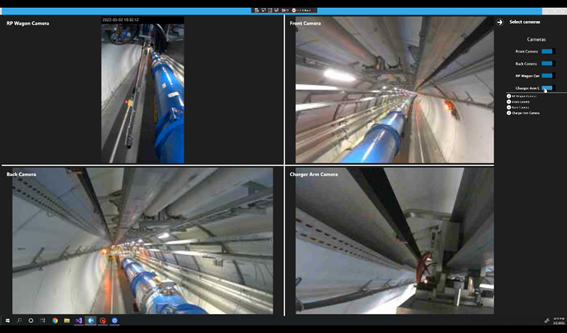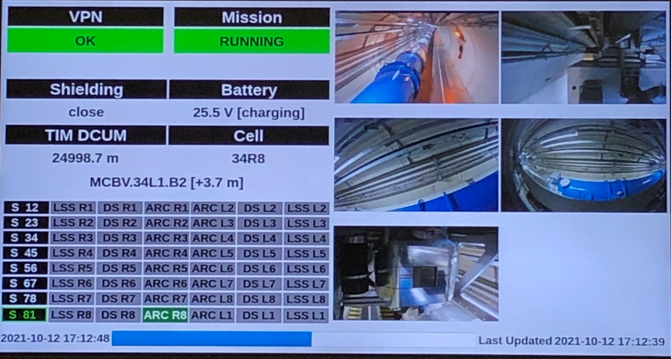 After many hours of testing, the 4 TIMs are ready for operation and can complete a survey with an expected 10cm of accuracy. We look forward to operations in Run 3!