The first 3D drone inspection in a high radiation zone has been successfully performed at CERN. In planning this intervention, a risk analysis was performed in collaboration with our RP and BE-EA colleagues, with the conclusion that drones are suitable to support tele-operations and environmental measurement activities.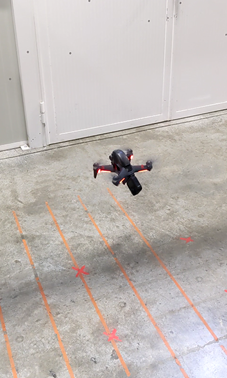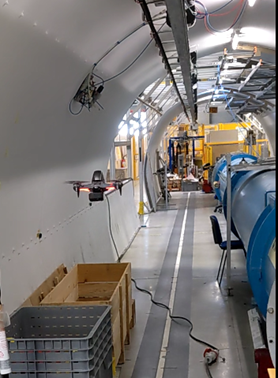 7
On March 28th 2022, a drone carrying a GoPro 360 camera was flown by a group expert operator into the BA80 experimental area, to take a 360-degree survey of the fixed targets and beam lines. This high radiation area is quite difficult to access with land based mobile robots, due to the amount of equipment, multiple levels and difficult access involving stairs, ladders, and small doorways.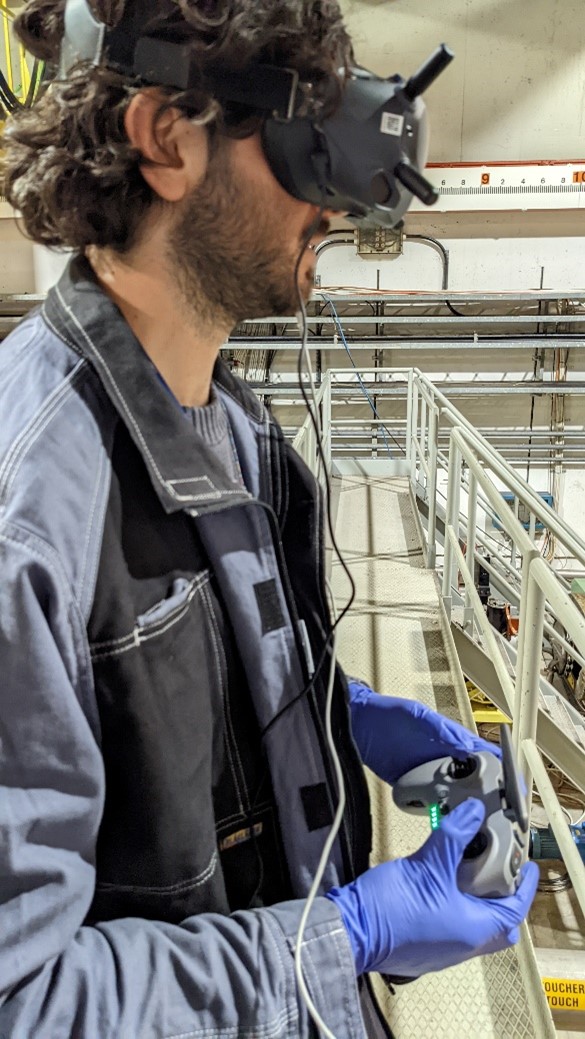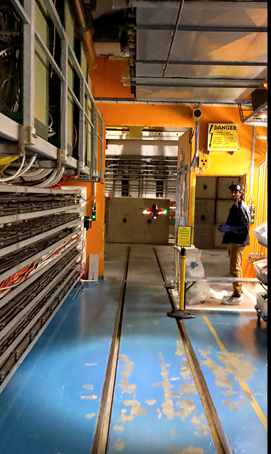 The intervention took around 10 minutes. The time of flight can be increased depending on the payload of the drone. This setup provided excellent stability and gyro-compensated video. The 360 data from this and other sensors will be reconstructed into a virtual environment that will be used for planning and inspection purposes.